Identifying Decisionmakers: A Critical Step in the Sales Process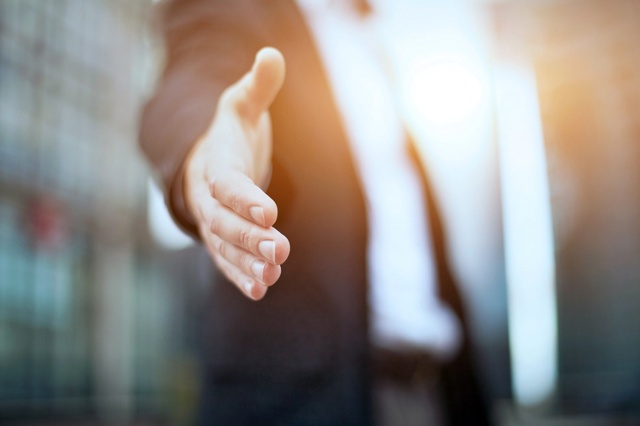 Through research and/or conversations with low level contacts a sales person can often determine that a target company is a great prospect for their solution.  Based on the proven success delivered to similar companies, it's often very evident that your solution can help your prospect solve their business problem and make a significant impact to their bottom-line.  It's evident to the sales person, their manager and the marketing department.  It may even be evident to low and mid-level managers at the target company.  The problem is that it may not be evident to the executives who can actually authorize purchasing your solution. They may not know who you are or what your solution is capable of delivering.  They might not even be aware of the problem their company is experiencing.
This is why nearly 2/3 of B2B marketers identified "engaging key decision-makers" as their top challenge [Source: Forrester Research].  They know that leads aren't really qualified and deals can't be won until appropriate level decision-makers get involved in the buying process.  This stat is even more frightening when you consider that the average B2B prospect company has 5.4 people involved in the buying process.  Rarely does a sale hinge on identifying and engaging a single decision-maker.  Instead, it's about identifying and engaging multiple decision-makers – all of the contacts who are involved in the buying process.  This may mean you have to target not just an IT Manager to sell your solution, but two IT Managers, a Systems Architect, an IT Director, the CIO, the CFO and even the CEO.
However, many companies have large "blind spots" in their marketing databases.  They know who some of their decision-makers are, but they don't know them all.  Marketing continues to deploy campaigns designed to generate leads, qualify and nurture prospects, but their messaging is often missing large slices of their intended target audience.  They are simply missing the mark.
Clearly marketing and sales has a role in identifying and engaging decision makers.  Unfortunately, many organizations don't put specific strategies and tactics in place designed to just that.  Everyone has a tremendous amount of responsibilities and identifying decision-makers is rarely isolated as an individual project or campaign.  Given how critical engaging decision-makers is to the sales process, maybe it should be.  Below are five simple steps that can help address this issue.
Perform an account by account data analysis and to determine how many decision makers you've identified.
Determine if the decision-makers you have in your database are still active.  Do you have the correct title/function?  Are they still with that company?
Determine the last time each decision-maker was engaged?  Have you begun a dialog with them or are they just a name in the database?
Isolate your gaps and develop a list of target accounts with missing data.
Leverage your inside sales team or your outsourced telemarketing company to execute a specific decision-maker identification campaign. Establish the goal of the campaign as the validation of any existing contacts and the identification of additional decision makers engaged in the decision making process. Remember, the goal is not to sell, but to gather and validate data.
This isn't a simple task and it certainly isn't an exciting one.  But it can have a profound impact on your long-term marketing and sales success by accomplishing the following.
You will no longer waste time and resources on contacts no longer associated with an account.
Identifying new contacts who have replaced the old decision-makers you had in your database.
Identifying additional decision-making titles/functions who are involved in the decision-making process.
Adding additional contacts into the marketing automation/content marketing machine.
Identifying additional roles/titles that can be leveraged into different buying journeys based on their specific buyer personas.
Gain verbal email opt-in permissions.
As you start to fill in the gaps and clean your data, your marketing database will be transformed from a simple list of names into a valuable intellectual corporate asset.  Your future marketing campaigns can be better targeted and their execution will produce a better ROI.