How to Add Human Touch to an Automated Marketing World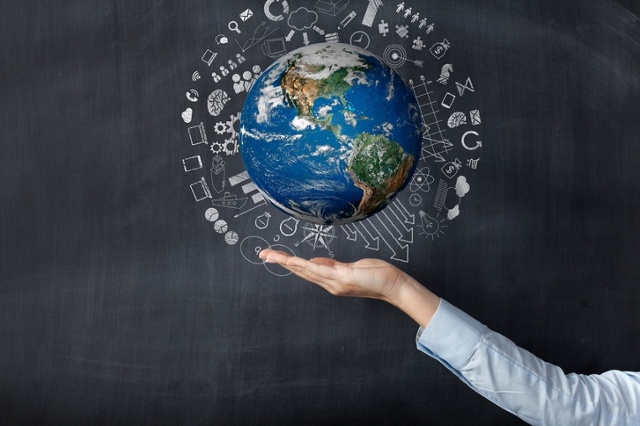 Marketing automation tools and inbound marketing tactics have become ubiquitous in B2B business development strategies. Organizations are making huge investments of time and money to get their prospects to engage with them digitally — find them online, visit their websites, read their blogs, and download their content. In fact, sophisticated workflows are being designed and deployed to help guide prospects through the buying/selling process. These workflows leverage:
Customized email messaging based on the digital behavior or characteristics of the prospect.
Email sequences that are "dripped" to a prospect over an extended period of time.
Online content (i.e., eBooks, webinars, case studies, white papers, etc.) designed to educate the prospect and reinforce your brand.
Call-to-action buttons and landing pages to direct the prospect to the next best step.
Forms to capture lead qualification criteria and other business intelligence.
An often overlooked component of these workflows is human touch. Unless you have a simple/low-ticket solution that's sold through an ecommerce channel, at some point a lead that's digitally generated and nurtured will require at least some human touch. A person will need to answer questions; further qualify an opportunity; build a solution; and close the deal.
Human touch, however, shouldn't be limited to the final hand-off to Sales. When Sales gets a lead their objective is to close it as soon as possible. If you're limiting human touch to just closing activities, you're missing an opportunity and doing a disservice to your prospect. Integrating a human touch component earlier and more frequently into your automated workflows will impact your pipeline's performance in the following ways.
Improve the prospect's buying experience. You shouldn't be selling in the first interaction with a prospect. Instead, educate and serve. Ask them if they found the information they were seeking; solicit their feedback on the content they've consumed so far; and answer their questions.
Improve lead qualification. Having a dialog with a prospect will allow you to confirm their interest and ask questions that go beyond simple profiling. In a phone conversation you can gather business intelligence that a prospect wouldn't or couldn't share when completing an online form. Automated marketing tools simply don't allow you to clarify a prospect's response or probe for additional information.
Accelerate the buying/selling process. Early misconceptions about your solution can be addressed and the prospect can be redirected to the most appropriate collateral material or next step in the buying/selling process.
There's incredible value in integrating human touch into an automated nurturing campaign. This can be accomplished by building a telequalification channel and auto-populating call queues with leads that reach a certain stage. The lead can be automatically re-inserted back into the digital workflow based on how the call is dispositioned and the information that was captured/validated. For instance, the caller might determine the company just purchased a competing solution or that an additional decisionmaker needs to be involved in the process. Your pipeline development process doesn't have to be inbound versus outbound or digitally automation versus human touch. The most effective strategies leverage both tactics and integrate them together.