10 Ways Telequalifying Will Improve Inbound Marketing Performance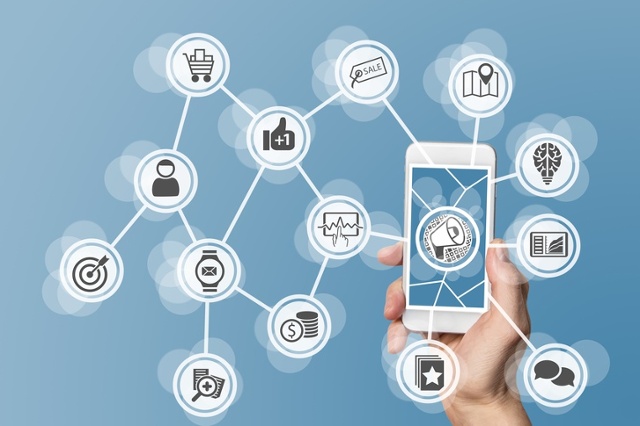 Many organizations are discovering they don't have to make a choice between inbound and outbound marketing tactics. Both can be effective, especially when deployed together. In fact, when an outbound telequalification channel is integrated into the overall marketing strategy and executed as one of the components in an automated lead nurturing workflow, a significant positive impact to sales pipeline performance is often realized. The improved performance manifests itself in multiple ways.
Higher Sales Adoption Rates. There can be a large variance in the quality of leads generated via inbound marketing.  Credibility with the sales team can be lost if leads are handed off to sales too soon and non-qualified leads are passed to sales as Sales Qualified Leads (SQLs). And once credibility is lost, Sales might just stop following up on marketing generated leads all together.  A telequalification channel serves as a filter to ensure only qualified leads are passed to Sales.
Accelerated Sales Cycle. A good telequalification call will engage the prospect in a dialog where they express their business needs/pains and they hear about a potential solution. Often a well-executed telephone conversation can motivate the prospect to take the next best step in the sales process. You don't have to wait for them to respond to the next email in the nurture workflow.  They might even be ready to schedule a sales consultation appointment.
Capture Additional Business Intelligence.  The online forms associated with calls-to-action and premium content can often yield valuable client profile and lead qualifying data points.  However, many prospects will share only the minimum they can get away with. It really is amazing what can be learned if you simply ask your prospect questions. A telequalifying call gives you the opportunity to ask open-ended questions; clarify their previous responses; and probe for additional information.
Identify Additional Decision-makers/Influencers. Oftentimes the individual who responds to an online offer is not the ultimate decisionmaker. It might be a subordinate or someone assigned to perform the early stage research. Determining a contact's authority and role in the decisionmaking process is critical. Once a lower-level contact provides the contact information for all appropriate parties, Marketing can begin directing resources to them as well.
Streamlined Lead Hand-Off. Once the telequalification channel determines a lead is sales-ready (SQL), they can quickly transition it to the most appropriate sales resource. They can coordinate calendars and even execute a "live" telephone transfer directly to a sales rep.
Position Sales Rep as Subject Matter Expert. The hand-off to Sales can be further enhanced when the telequalification channel introduces the sales resource and shares their credentials with the prospect.  If this step is done well, the salesperson is now viewed as a thought leader and solution expert.
Validate Lead Scoring Models. Marketing does their best to design lead scoring models that can predict the quality and future performance of the leads they generate. With so many variables (demographic data like title, role, revenue of company, vertical market, geography as well as a prospect's lead qualification responses), this can be a very inexact science. A telequalifying channel can help you quickly determine if a prospect with a high score actually warrants different treatment. If not, then the telequalification feedback can help make the appropriate adjustments to the lead scoring matrix.
Simplify Sales Cycle/Workflow Steps. It's nearly impossible to predict every possible buying behavior or potential action taken by your prospects. Consequently, most sales processes and marketing workflows have a lot of gray area and prospects might fall through the cracks.  A telequalification channel can help fill in those gaps and avoid overly complex lead nurture plans.
Disqualify Leads. Marketers like to maximize the size of their market universe. But more is not necessarily better, especially if the database includes a high percentage of unqualified prospects.  A telequalification channel can help you efficiently distinguish between the "not-ready-to-buy-yet" leads and the "never-will-buy" prospects.  If a contact or company is not a prospect and never will be, lets remove them from the database and get a true picture of our target universe.
Extend and Reinforce Your Brand. The ideal scenario is that your telequalification channel engages your prospect; uncovers a potential need; positions your solution/brand in the mind of the prospect; and then facilitates the next step.  It's unrealistic to expect, however, that 100% of the prospects will pick up the phone. The next best option is to leave a detailed voicemail message that clearly communicates your value.  A well thought out and executed voicemail message can distinguish you from the competition.
There's incredible value in integrating a dedicated telequalifying component to your sales process. It will provide you greater visibility into the quality of your early pipeline development; facilitate ongoing performance improvement; and ensure the sales team receives only the truly qualified opportunities they covet so much.