Accelerate Your B2B Revenue Engine: The Top Factors to Building a Productive Revenue Engine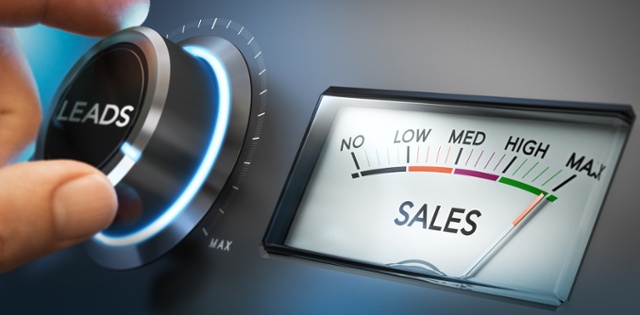 Perhaps, like me, you have recently returned from the Sirius Decisions – 2017 Summit. You're back at your desk, settling in for the long hot summer, and you're thinking about what you learned and what could be leverage to impact your sales results now and into the future.
While the Sirius' Summit provided a wide range of strategies and models worth considerable thought, it was comments made by Tony Jaros and Phill Harrell that might have provided the greatest value for now and in the future. During their keynote, Tony and Phil provided a detailed view of the many components of a B2B revenue engine. They rightly suggested that by understanding the factors that drive revenue, B2B leaders can determine whether their organization is performing at its maximum potential – and which sales and marketing activities they should prioritize to sustain and accelerate revenue growth.
During their keynote address, Tony and Phil introduced a Sirius study that analyzed 288 potential revenue drivers and their correlations to revenue success. "With this data and analysis," said Phil, "we now have a way to look deeply into the revenue engine and understand the contributions of different functional groups and factors that most strongly link to revenue results."
The study analyzed the impact of these factors on three categories of revenue engine performance:
Growth Rate. Is the organization successful in maintaining or improving its rate of revenue growth?
Productivity. Is the organization able to maintain or increase the amount of revenue produced per full-time equivalent (FTE) across the sales, marketing and product teams?
Efficiency. Can the organization sustain or increase the amount of revenue generated relative to its investment in variable sales and marketing spending?
While the study showed that market conditions had the biggest impact in the Growth Ratecategory, factors such as outsourced services, new logos from marketing, pipeline-to-quota ratio, and revenue from renewals rounding out the top five. What caught my interest the most was that a powerful teleprospecting function was the number one factor for diving success within the Productivity category. This was closely followed by company's ability to lever both internal teams and external teams (outsourcing) to drive inside sales, maintenance/renewals and upsell opportunities.
What might be surprising to you is that these are "outbound" functions and factors that are having the greatest impact on revenue generation and revenue growth. If Sirius is correct, then most B2B leaders have misaligned their investments over the last decade. The last 10 years has been marked with an over investment and prioritization of "inbound" marketing functions to the neglect of outbound capabilities.
To further support Sirius' conclusions, InsideSales.com recently released its new study on "Optimal Lead Generation Methods" for driving revenue and growth. Their research concluded that Sales Development (think teleprospecting, lead qualification and appointment setting) was the number one method for developing and optimizing sales pipelines. Additionally, the inside sales function was the top method for generating leads outside of the company website. Again, its "outbound" marketing functions and factors that have the greatest impact on driving B2B sales and revenue.
If Sirius and Inside.com have it right, then B2B leaders need to take a second look at the effectiveness of their outbound capabilities and their investment priorities. Inbound marketing has a glamor and glitz that outbound will never have. Digital will always be cool, but its outbound that will always work and continue to work.