Surprise! Decisionmakers Do Answer The Phone!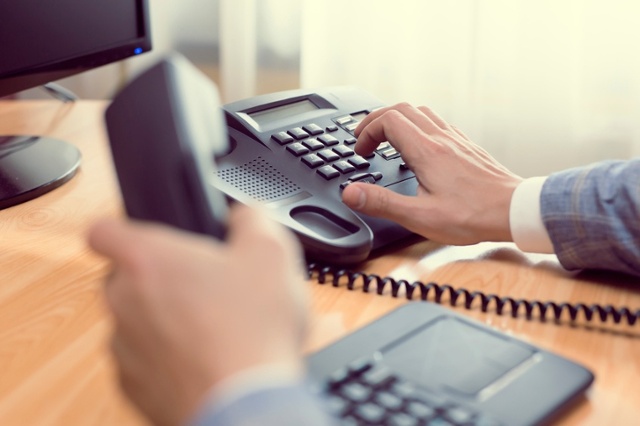 It's been said that if you repeat a lie often enough, people will begin to believe it. Psychologists tell us that if an opinion is continuously shared by multiple people over time, an individual might not only begin to believe the opinion, they'll actually start to see it as a fact — as an absolute truth.
Many sales and marketing leaders have fallen victim to this principle when they've heard over and over that "cold calling is dead." They've read this death announcement in blogs. They've heard it proclaimed at conferences. And they've discussed it with their colleagues in conference rooms. Unfortunately, it's simply not true. Cold calling is NOT dead. Executive decisionmakers still answer their phones. In fact, they not only answer their phones, but they'll engage cold callers in dialogs that lead to marketing qualified leads and forecastable sales opportunities. We know this to be true because we've been making these calls for more than 30 years and we're still making them today. We have proof. We can share our call metrics with you. We can play actual call recordings.
Why do so many people assume that a decisionmaker can't be reached on the phone? Most people draw from their personal experience. They've tried cold calling at some point in their careers and they didn't have any success. They made lots of outbound calls and they didn't generate a lead. Maybe they didn't even get someone to pick up the phone. It didn't work for them, so they assume it doesn't work for anyone. They project their limited experience across the entire business world. However, in most cases we've found that it's not the tactic that's flawed — it's the execution. Many cold call/outbound prospecting efforts simply lack the basic elements required to achieve a successful outcome.
Perseverance. Most cold calling efforts simply give up too soon. They don't make enough attempts to reach the targeted contact. It's difficult to track down an executive decisionmaker and catch them when they're at their desk.  And it seems to be getting more challenging as years go by. In 2007 it took an average of 3.68 cold call attempts to reach a prospect. Today it takes more than 8 attempts (Source: Ovation Sales Group). Too many salespeople lack the time, discipline and stamina to make the dials necessary for a successful cold call.
Preparedness.  Do you know what you're going to say when your target contact answers the phone? It's important you clearly communicate a reason for them to talk to you. Offer a "What's in it for me?" statement right away. In order to do this, you need to do your homework. What's your target's business?  What are their objectives? What are the common pains that your solution can help address? What's the objective of the call? What are you trying to accomplish with this call?
Process.  Design a call flow that will guide your conversation and then stick to it. There aren't any magic words that make someone want to buy. But there are the right questions that can be asked to efficiently identify an opportunity. The call process should include:
An opening statement that clearly and concisely introduces you, your company and the objective of the call.
Demonstrate empathy by asking permission to ask questions and continue the call.
Ask relevant open-end questions that demonstrate your basic understanding of their business.
Position yourself as a thought leader by sharing relevant/educational information the target will find valuable.
Anticipate their objections and be prepared with appropriate responses.
Don't try to close the sale. Ask questions. Gather information. Qualify the opportunity. Gain the commitment to take the next best step in the sales process and earn credibility for future follow-up.
At any given time 3% of your market is in the active buying process for your solution. 56% of the market isn't ready yet and 40% are poised to begin the buying process soon (Source:  Vorsight). Understanding that cold calling isn't dead and that it can be effective when properly executed will help you identify which decisionmakers are ready to engage with your firm.