5 Reasons Why Telequalifying Is a Business Intelligence Tool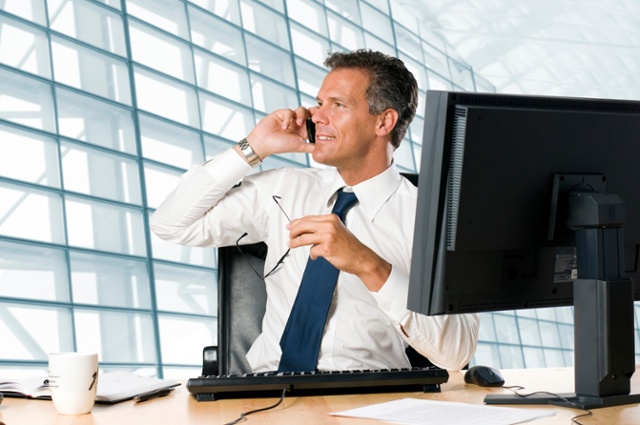 Businesses routinely qualify leads to determine whether a prospect is a good fit before passing along to sales. This makes sense and is obviously good business practice. This essential first step also saves time, money, energy, and can lead to productive relationships. You simply cannot run an efficient and profitable business any other way. However, the benefits don't end there and if you hurry through the process of qualifying leads, you're missing out on an important opportunity to generate valuable business intelligence — at no additional cost.
In this post we'll discuss five benefits telequalifying can provide your organization. Odds are, you are not experiencing all — or even some — of these benefits. However, after putting these ideas to work, you will see further positive returns on your qualifying activities.
1. Identification of Additional Key Players
The initial conversation in the telequalifying process is an opportunity to learn more than just basic information. In particular, we should discuss the role and function of key players in the organization who are involved in the buying process. Each additional name expands the universe of marketing contacts you will have in the future. By doing this, you can gain a deeper understanding of the buying process and motivations.
Additionally, telequalifying identifies players who are in your database and are not viable contacts. This is a good time to cull these bad contacts from your list, which only clutter your database and cost you money as you continue your marketing campaigns.
2. Deeper Understanding of the Current Environment and Competitive Intelligence
Telequalifying allows you to get a sense for the solutions your prospect is using today. How are they resolving the issues your company can address? What inefficiencies can you detect through the conversation? Telequalifying contacts also provides information about what they like and dislike about their current solution. Asking why they made their original choice, what their company looked like at the time, and whether that original solution is still a good fit is valuable information for your business and sales team. This subjective feedback is often very valuable to the eventual salesperson working the account.
An additional benefit is that over time, you will be able to gather information about your competitor's strengths and weaknesses. This is key, because this keener awareness of the competitive environment will help you sharpen your own proposal and better anticipate what a new prospect might need.
3. Brand Awareness
Telequalifying also creates a good opportunity to see how well your brand resonates with prospective clients. Asking prospects about their familiarity with your company and products is a direct gauge of brand awareness. Tracking these results will also provide you valuable information to reference in order to make improvements down the road.
But don't stop there. If prospective clients are aware of your brand, telequalifying can be used to get their thoughts and opinions too. This is a great opportunity to identify — and fix — any misconceptions they might have.
4. Better Understanding of Your Prospect's Specific Problems and Motivations
Every buyer is different and has their own motivations. Do not assume all prospects are alike. The more effort you take to get to know them and how they do business, the more trust you will build. Think of the buying process as a journey — you will make your trip to a sale more enjoyable if you like your companion along the way!
Telequalifying gauges what is important to the prospect in terms of their particular problem/solution. For example, you can learn more about their concerns regarding costs or things that worry them in terms of performance. You should not only ask how the current problem affects their business, but also ask how it affects their own jobs, and their own work satisfaction.
Again, like other information, this type of intelligence can — and should — be gathered and tracked. Understanding one prospect's motivations can provide insights into others. This information is also very valuable to the sales team, who can then personalize their efforts to match a prospect's concerns and motivations.
5. More Information Improves Your Content
The more you know about your prospects, target market and competitors, the better you're able to improve your own content for use in nurturing leads. Understanding potential customers and their questions, pain points, motivations, etc… is all great information that can be turned into educational content for prospects. Addressing these issues for prospects, and answering questions they have, will also position your business as a thought leader in the industry.
Gathering this information is a powerful tool for delivering the right product and pitch to the right prospect, at the right time. You should not be applying the same strategy to every prospect. One size does not fit all if you want to effectively grow your audience.
Using telequalification, and putting these ideas to work, helps you discover that telequalifying leads will not only allow you to gather key business intelligence, but also turns your marketing database into a corporate asset.
TelAffects can help you understand the needs of your buyers — all along the buying journey — and help you develop content for each step of the way. Contact TelAffects today and learn more about how telequalifying can be a viable solution for your business.