Lead Generation Versus Appointment Setting…Why Choose?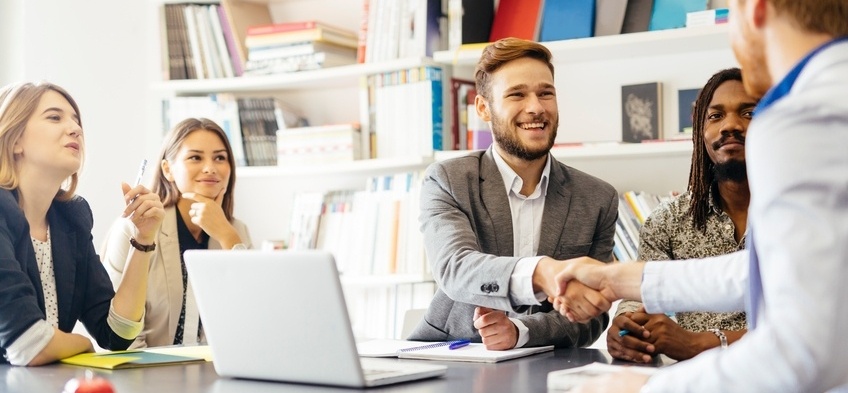 Organizations often leverage outbound tele-prospecting in an effort to identify new customers, gain market intelligence, and shorten the sales cycle. While structuring prospecting campaigns, people often bucket the goal of their prospecting campaigns into two categories:
Lead Generation – Some type of predetermined lead definition (BANT, H-W-C, etc) is established and opportunities are scored according to the respective definitions. Leads are then distributed to sales.
Appointment Setting – Once an opportunity is identified the prospecting team establishes an actual meeting for the sales team member.
In this era of personalization, 1:1 engagement and a customer centric buying journey organizations need to better align their prospecting activities with the engagement desired of their individual prospects. This means not only providing content but allowing the prospect to define how they want to be engaged with your organization in the future. In essence, the goal of your prospecting campaign, and the campaign workflow, are based on what the prospect tells you and expects from you.
Engaging Decision Makers
One of the most powerful benefits of a properly structured prospecting campaign is the opportunity to talk with actual decision makers. Through conversation, decision makers often share what is happening within their environment, illustrate who is involved in the decision making process, highlight what information they are interested in learning more about, and much more. This allows the prospecting team to gather important business intelligence in addition to actionable opportunities. This type of information is highly valuable to both marketing and sales.
Marketing benefits from additional insight and knowledge:
The identification of additional contacts (decision makers, influencers, etc) associated with accounts
Opt-in permission to engage prospects in the future
Business intelligence surrounding the prospect's current environment, buying status, and buying process
Competitive intelligence
Knowledge on accounts and contacts that may lead to defined nurturing campaigns supported by marketing automation
Identification of accounts and contacts no longer viable for engagement and can be removed from future targeted lists and campaigns.
Sales benefits from actionable opportunities being delivered to them at the right time:
Long term opportunities will be transferred to marketing for on-going outreach and engagement — marketing keeps warming the opportunity
Mid-term opportunities will be transferred as a "lead" to sales for nurturing, education, and development
Immediate opportunities will be transferred as an "appointment" to ensure that sales has the opportunity to be in front of the prospect at the right time
Why limit your prospecting to a single outcome or goal? Allow your prospect to guide the process — with the help of a talented prospecting team trained to deliver meaningful business dialog. Your prospect will appreciate the personal approach and you will see a lift in your results as well.
We Can Help
TelAffects helps businesses implement intelligent prospecting campaigns designed to provide marketing and sales actionable information and opportunities. Want to learn more about how TelAffects helps drive and optimize marketing and sales campaigns? Contact TelAffects todayfor more information!