5 Reasons Why Your Inside Sales Team Shouldn't Be Trying to Get an Appointment or Lead on Every Call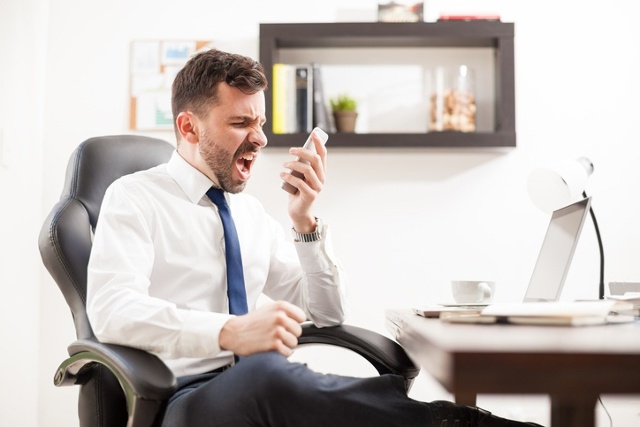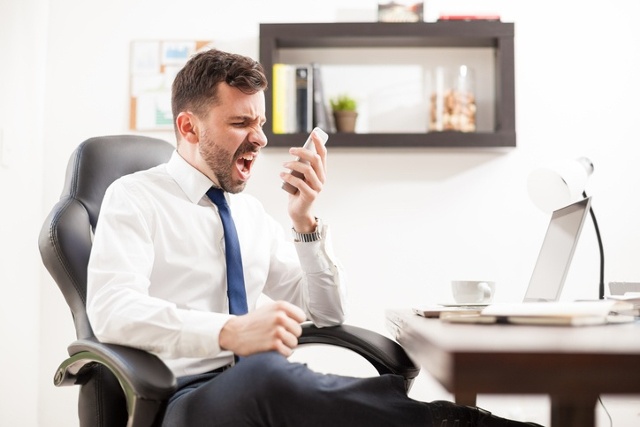 Managing an inside sales team is hard work. Managers seem to be on an endless treadmill of recruiting, hiring, training, monitoring, measuring, coaching and adjusting.  Each step in the process presents its own challenges and potential pitfalls.  Are you attracting the right candidates?  Is your evaluation process accurately predicting future success?  What kind of training is required to improve sales performance?  There is one foundational question, however, that many managers neglect to ask.
What is the objective of the call?
Many will say that the objective of every call is to close the sale, get the appointment or qualify the lead. However, this type of single track approach can lead to a host of problems that will make a tough job even tougher.  This type of inside sales team structure will lead to a host of additional problems you might not have even considered.
Difficult and Unrealistic Goals.  Trying to secure an appointment or generate a qualified lead on every call is like expecting a quarterback to throw a touchdown pass on every play.  It's simply not a reasonable expectation.  Trying to execute against unreasonable expectations may cause a rep to work harder, but it will eventually lead to frustration and disappointment.
Increased Turnover.  Once a rep gets frustrated and disappointed in their own performance, it's likely that their effort will lag.  Eventually, they get sucked into a "death spiral" that they can't pull out of.  The next thing you know, you have a new vacancy on your team and you're starting from scratch with a new team member.
Bad customer experiences.  A single track focus may cause your inside sales reps to be overly aggressive.  Instead of engaging the prospect in a dialog and listening to their needs and concerns, they push for an outcome they desire.  The dialog becomes a monologue, the prospect doesn't feel listened to, and the prospect's desires are completely ignored.   
Inconsistent performance.  A team that is executing a difficult task against unrealistic expectations in a high turnover environment will probably deliver uneven performance.  You may get lucky and have a good week, but it's just as likely that you'll have a bad week.  Performance will be all over the map, and if your prospect is having a bad experience, you still might not close deals even if you were able to secure the appointment.
Missed Opportunities. These types of programs are zero sum games.  Someone wins, and someone loses.  You either secure a lead or you get a "No Interest."  Unfortunately, selling isn't always so cut and dry.  If you're only focused on securing a win today, you might miss out on the potential win tomorrow.  Many prospects aren't "No – Never," but rather "No – Not Today."  Focusing only on the win doesn't leave much room for listening; asking open-ended questions; and capturing business intelligence that guides your next conversation, marketing campaign or product enhancement.
The good news is that you don't have to change the end goal.  Simply adjust your tactics.  If you want to drive performance and develop a team of professional sales consultants on your inside sales team, leverage a variety of campaigns.  Instead of having a singular focus on getting the win, make the goal to advance the sale.  Ultimately, getting the win might come when your team achieves smaller, more manageable, objectives.
Clean data.  Validate that the company is still in business and the target prospect is still working there.  Ensure that the title, phone number, and address is correct.  It's even more important to make sure all of the data is updated in the CRM.  It might take a little extra time today, but it will lead to more productive prospecting and marketing in the future.     
Validate decision makers.  Don't have tunnel vision on just the one name you have in the database.  Are there other potential decision makers?  Who are they?  What are their titles?  How can they be contacted?
Capture decision-making process and timing.  This is important to do when you've identified a qualified opportunity.  However, it's equally important to do for the "not-ready-to-buy-yet" leads as well.  One of the best ways to get an "easy" win next quarter or next year is to call back a prospect who told you when they would be ready to explore your solution.  Capture this information and leverage it to drive future performance.
Capture competitive intelligence.  Do you know who your prospect is currently working with?  Who is the incumbent vendor?  What features do they like best?  What are some of their challenges? When is their contract set to expire?  This type of information can be invaluable when planning future marketing tactics and campaigns.
Execute event support.  Cross-pollinate your marketing initiatives.  Make sure everyone you talk to is aware of and invited to the next scheduled webinar or conference.  Make sure they know how to find you at the next tradeshow.
Communicate company news and announcements.  Your organization invests a lot of time and resources into getting the word out about your new products, features, markets, etc.  Take advantage of the time you have with your prospects when you have them on the line.  You don't have to wait for them to find your website or read the advertisement in next month's trade journal.  You can rise above the noise level and just tell them your news when you have them on the phone.
Some more good news.  During these various campaigns, your sales consultants will engage in meaningful dialogue that will ultimately lead to very qualified leads or appointments for your sales team.  Isn't that what we want?  If the dialogue doesn't produce a lead or appointment, but meets the campaign's objective, everyone gains.
The organization gains valuable insight into their marketplace, the voice of their customer, and gains valuable business intelligence that can be leveraged in future campaigns.
The prospect has a positive engagement with your brand and gains insight into your organization as an organization that is interested in learning about their specific needs and environment.
The inside sales team wins by having a variety of different opportunities to engage their targeted accounts and meet their personal and team goals.
The impact is the opposite of the problems identified earlier.
It's more fun and has variety
The fatigue factor is reduced thereby reducing turnover
It produces a positive customer experience
Performance is achieved on a consistent basis
Results are produced that impact the organization, sales, and marketing